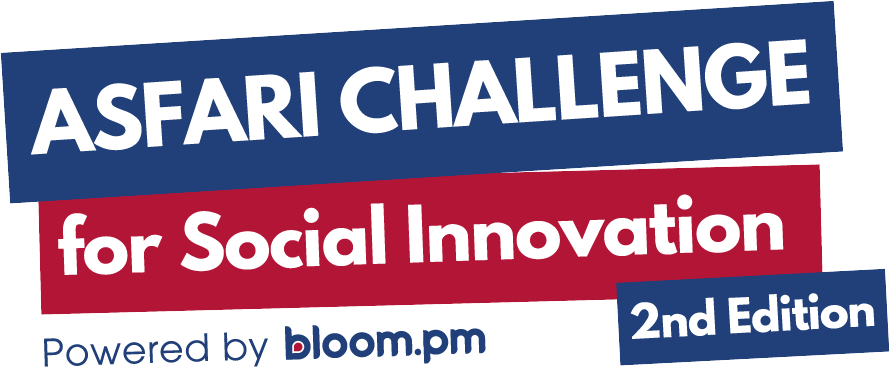 The Asfari Foundation & Bloom have teamed up again to invite you to join the second edition of the Asfari Challenge for Social Innovation (ACSI2) Program.
WHO?
For-profit social enterprises, non-profit organizations, or initiatives that are not yet registered are all eligible to apply.
WHY?
The purpose of ACSI2 is to build the enterprises' capacity with weekly training and mentorship facilitated by Bloom in partnership with the Asfari Foundation. Through Bloom's online platform, training pedagogy, networks of experts, and customized curriculum, participating enterprises will develop their ideas and prototypes into functioning business ideas.
HOW?
We leverage proven world-class training and support methods, along with the Bloom platform, to provide high impact training and mentoring to teams, wherever they are.
WHAT?
ACSI is a 4 month virtual accelerator (November 2022-March 2023) where 10 selected early and prototype stage teams will receive intense training and mentorship support, financial support (up to £4000 ), and connections to other supporters and opportunities to maximize impact of each initiative.
More details, including team eligibility, are available in the following FAQ:
The application deadline is on Oct 5, 2022
How it works

What you get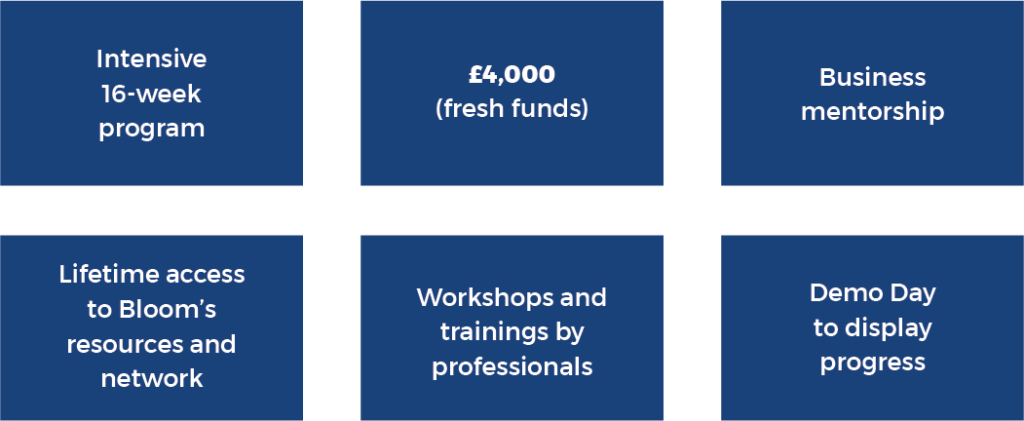 What are the key dates:

The application deadline is on Oct 26, 2022


"Testimonials from Asfari Challenge for Social Innovation (ACSI 1) Participants"
Thank you Bloom team, my project went a long way. In the beginning, it was an abstract idea. Now it's grounded in the user's needs and problems, and it is very tangible now.

Hiba, first-time young entrepreneur
This program has been a big help for me. Something I never told anyone about is my fear of public speaking […] I never thought I could improve that much from an online program.

Alaa, early-stage founder
I didn't just progress 1% every day, I probably progressed like 50% every day. I got better as a person in different aspects. My business model also improved a lot.

Rida, first-time founder