The Lebanon Growth Accelerator program Mini-Conference & Demo Day!
Unlocking the potential of the entrepreneurial ecosystem with the Lebanon Growth Accelerator program!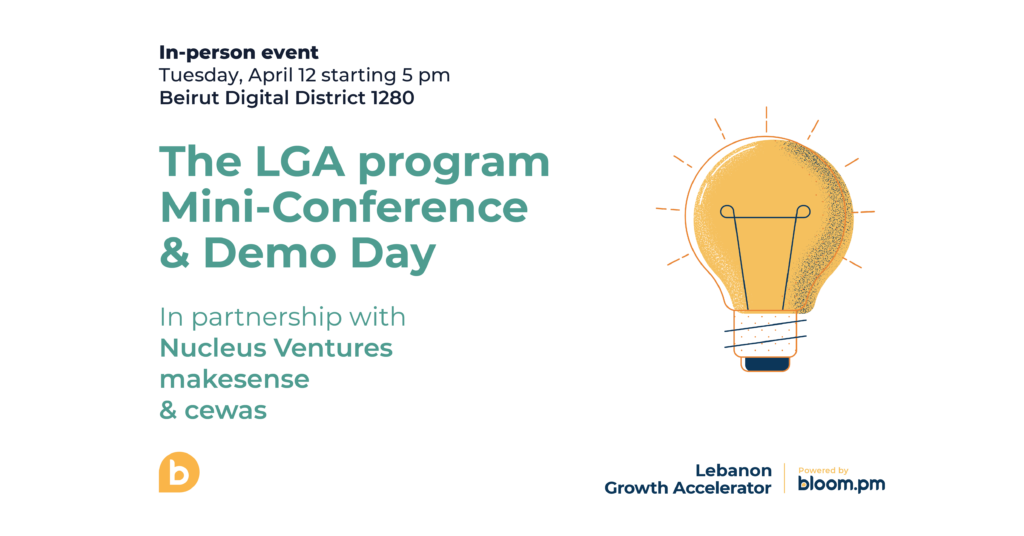 In partnership with Nucleus Ventures, makesense, and cewas, the Lebanon Growth Accelerators program is hosting a mini-conference featuring 15 innovative enterprises in person.
Date: Tuesday, April 12th, 2022, 5-8 PM 
Location: Beirut Digital District 1280.
The Lebanon Growth Accelerators program led by Bloom and in partnership with Nucleus Ventures, makesense, and cewas is excited to invite you to meet the first two batches of accelerated enterprises that will showcase the progress of their innovative solutions.
This event will include a mix of live pitches, entrepreneurship panel sessions, and networking. … and some exciting announcements that we can't wait to share! 🎉
Lebanon Growth Accelerators is supported RDPP, info below.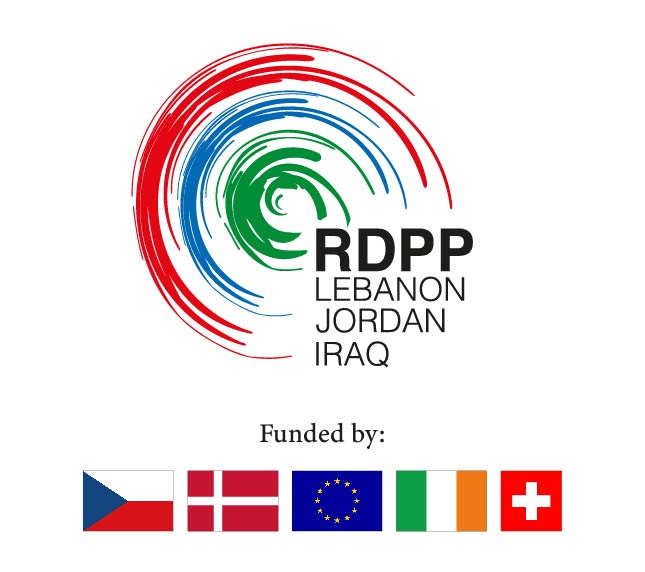 This program is implemented with support from The European Regional Development Protection Programme for Lebanon, Jordan and Iraq (RDPP II). RDPP II is a joint European initiative running until 2021. The Programme is supported by the Czech Republic, Denmark, the European Union, Ireland and Switzerland.