🌻 The Bloom Wellbeing Webinars
Autumn 2021 Series
As Bloom Wellbeing Fellows, we are curating a series of online talks/workshops that offer insights on different aspects and practices for wellbeing in the workspace and beyond.
Wellbeing at work is especially important as we have become more isolated, less structured, and shrunken by lockdown and economic crises.
The digital world, while it opens up a whole arena of connection, can also narrow our focus and disconnect us from our own bodies, our neighbourhoods and our natural habitat.
The Bloom Team is also well aware of the exhausting impact of stress and trauma on the region and has launched this fellowship to help address wellbeing for its partners and the community at large as an essential part of any successful enterprise.
Let us widen our resources by learning skills to better manage ourselves and each other, save ourselves from stress and burnout, and find support when we're feeling stuck. Learning about wellbeing can only have a positive impact on our productivity, motivation and overall joy which is what this first edition of the free Wellbeing Webinar Series is all about.
Last but not least, given the particularly difficult year it has been in Beirut, we are proud to share that the first edition of the Wellbeing Series calls on professionals and activists based in Lebanon, opening the heart of healing from Beirut to the world.
Hope you will be interested to join us in this offering,
Zena Takieddine, MA SEP
Rita Tayeh, MS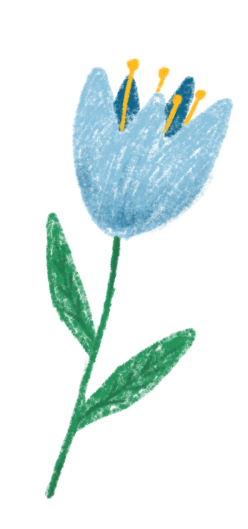 In September, our speakers present wellbeing tools for the self, using mind and body awareness to perceive what is going on in our own system and make better choices for ourselves.
Our October speakers get you ready to explore the social aspects, how to communicate and collaborate better, with playfulness, kindness and fun.
In November, our speakers take us into nature and the world of trees as a wellspring of resources for creativity and wellbeing.
Session Recordings
WELLBEING WITH THE NATURAL WORLD
---
Trauma and resilience are on opposite sides of the same coin. But what do they actually mean? Learn about your autonomic – i.e. involuntary – nervous system and how it works to keep you alive. By understanding what's going on subconsciously between body and mind, you can also learn to make better choices for yourself and your own wellbeing.
---
Recording:
Confidence & Clarity with EFT (aka Tapping) with Lena Bahou
We all have had experiences that have shaped our self-perception and our self-esteem, for better or for worse. The good news is that there's no need to feel stuck in our patterns forever. Learn how to actively apply a self-empowering technique that helps you identify and eliminate self-limiting beliefs in real-time and open up to new possibilities.
---
Recording:
Speaking from the Heart with Nonviolent Communication with Tanya Awad Ghorra
The human mind is a multi-layered mystery. Words that we use will have a different meaning to each one of us. It seems that misunderstandings are bound to happen! This webinar will show you how to improve your communication skills and get better results in collaboration.
---
Recording:
Social Therapy, Fun & Games with Sabine Choucair
Playfulness is a serious matter, come and see for yourself! Society functions best when we recognize our power as a group and our creative capacity to find solutions together to whatever arises for us.
---
Recording:
Nature & Sacred Space with Halla Makarem
Nature has been calling our attention, inviting us into new relational dynamics with the land and ourselves. Within our landscapes are sacred places embedded in nature that offer spaces of deep nourishment, connection, knowingness, and expansion. How do we visit such places? What do we receive?
---
Recording:
I Become A Tree with Rana Haddad
Connection to nature and recognition of ourselves as nature has been a healing resource for Rana throughout her work, and particularly relevant as a source of soul-nourishment within difficult contexts like Beirut.
---